Deliver performance
Modern compute platforms that leverage key technologies to maximize application performance. The server is built on a scalable architecture that provides the choice and flexibility to optimize performance and density.
Scale compute resources with Intel® Xeon® Scalable processors delivering a 27% increase in processing cores and 50% increase in bandwidth over previous generation of Xeon processors.

Flexible storage with up to 10 x 2.5 SAS/SATA/SSD with up to 4 NVMe PCIe SSD's or 4 x 3.5.

Free up storage with boot optimized M.2 SSDs.

Balance performance and storage demands
The Power-Edge tower server delivers powerful 2-socket performance, expandability and quiet operation to your small-to mid-sized business (SMB) and remote office/branch office (ROBO) sites. Outstanding efficiency helps you keep operating expenses in check as your requirements evolve.
Grow data over time with up to 8 x 3.5" or 16 x 2.5" HDD or SSD drive options

Seamlessly scale as your workload requirements change with 5 x PCIe Gen3 I/O slots

Boost performance and protect data with software and hardware RAID options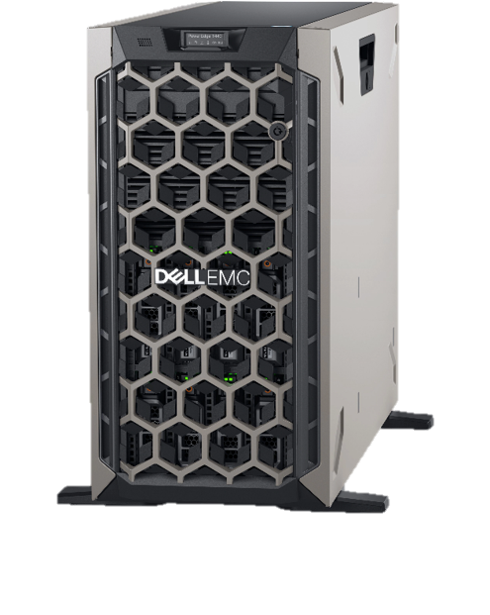 ME4 -Video Archive Storage
The affordable, simple, and fast ME4 Series SAN/DAS Storage Series is optimized to run a variety of mixed workload applications – physical and virtual – for small businesses.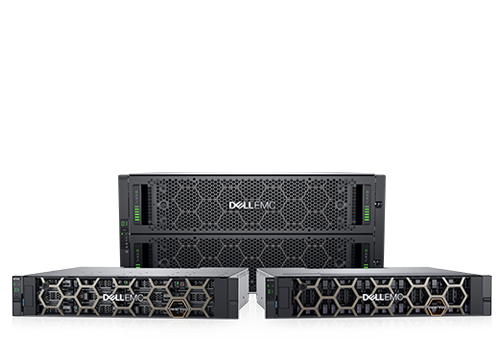 Whether you need to consolidate your block storage, support the demands of data intensive applications, take advantage of intelligent data management, or optimize your virtual environments, the ME4 Series has been designed to meet your growing business needs. The flexibility of the ME4 Series lets you decide the protocol, supports a wide range of mixed drive types (including SED), scales to 4PB raw, is highly aligned with our Servers, and is delivered to you with all-inclusive software – everything you'll need to store, manage, and protect your data.
New PowerScale all-flash storage platforms - powered by the OneFS operating system - provide a powerful yet simple scale-out storage architecture to speed up access to massive amounts of unstructured data while dramatically reducing cost and complexity. They deliver extreme performance and efficiency for your most demanding unstructured data applications and workloads. Powered by the new OneFS 9.0 operating system, the all-flash platforms are available in four product lines:

PowerScale F200

Provides the performance of flash storage in a cost-effective form factor to address the needs of a wide variety of workloads. Each node allows you to scale raw storage capacity from 3.84 TB to 15.36 TB per node and up to 3.8 PB of raw capacity per cluster. The F200 includes in-line compression and deduplication. The minimum number of PowerScale nodes per cluster is three while the maximum cluster size is 252 nodes. The F200 is best suited for remote offices, small M&E workloads, small hospitals, retail outlets, IoT, factory floor and other similar deployment scenarios.

PowerScale F600:

With new NVMe drives, the F600 provides larger capacity with massive performance in a cost-effective compact form factor to power the most demanding workloads. Each node allows you to scale raw storage capacity from 15.36 TB to 61.4 TB per node and up to 15.48 PB of raw storage per cluster. The F600 includes inline software data compression and deduplication. The minimum number of nodes per cluster is three while the maximum cluster size is 252 nodes. The F600 is best suited for M&E studios, hospitals and financials that need performance and capacity for demanding workloads.
HYBRID STORAGE
UNITY XT ALL-FLASH STORAGE
Designed for performance and optimized for efficiency
Engineered from the ground-up to meet market demands hybrid storage performance, efficiency and lifecycle simplicity, Unity XT Hybrid Flash Arrays are NVMe-ready, implement a dual active architecture, contain dual socket Intel processors with up to 16-cores and more system memory. All these modern features enable Unity XT to deliver more performance and less latency compared to previous generations.
Unity XT Hybrid Arrays also include significant efficiency gains. These arrays reduce system overhead to provide 85% platform efficiency. When you turn on the inline data reduction features to combine with the platform efficiency, you'll get up to 31% more effective capacity than many other midrange systems. Unity XT also includes an efficient self-service migration utility right from the GUI to seamlessly migrate file and block data from legacy Dell EMC products and select competitive systems.
Unity XT Hybrid Storage Arrays start in a sleek 2U form factor with a modern architecture designed to take full advantage of flash technology deployed in a hybrid or all-flash storage pool for the best performance with the economics of disk. The design includes linear multicore scaling, inline data reduction with zero detect for block and file with all-flash pools, zero impact drive firmware-based garbage collection, write coalescing minimizing IO, and intelligent wear leveling capabilities, and NAND TLC drives. The Unity XT Hybrid systems also come with FAST Cache for improving performance IO and FAST VP for auto-tiering efficiency. A high-density enclosure supports eighty flash drives in just three rack units, for even greater space efficiency.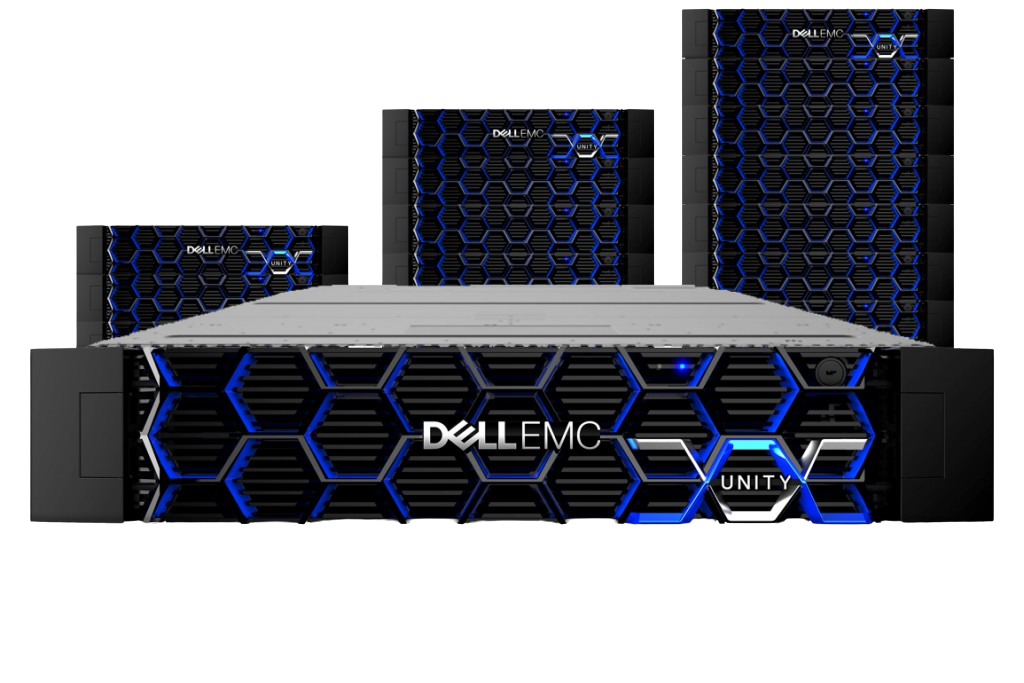 Customers now demand their storage infrastructure be cloud-ready. Unity XT was designed for a multi-cloud world, so you can easily leverage the new Unity XT platforms when deploying any of these cloud options.